Building Your Fundraising Department: Roles and Responsibilities
Date: Tuesday, August 9, 2022
Time: 4:00 p.m. – 5:30 p.m. EST | Zoom
Fundraising is a critical function of non-profits. This webinar provides an overview of the core components of fundraising operations and a discussion on ways to effectively get everything done.
Join us for a special webinar with Leon Seemann on Tuesday, August 9, at 4:00 p.m. via Zoom. This event is free, but registration is required. Click on the button below to register.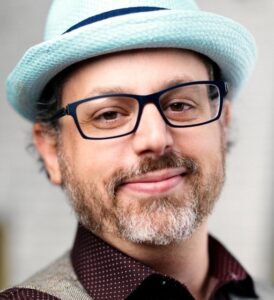 Mr. Seemann is a management consultant with over 25 years of experience helping non-profits and private businesses grow and thrive financially and organizationally by ensuring that they are well funded, well managed, and well respected. He is a Certified Fund Raising Executive (CFRE) with leadership, strategic planning, operations, and fundraising expertise.
Mr. Seemann brings his energy and skills as a trainer and facilitator to work with teams of all types – including inter-generational, inter-faith, and cross-disciplinary – to identify and resolve the challenges that often prevent them from achieving success.
His consulting philosophy is based on "respect." Strongly influenced by his grandparents, Mr. Seemann believes in integrity and the importance of helping others. Organizations thrive when they are rooted in respect – for their colleagues and the people they serve.
Mr. Seemann believes when we all get to be our whole selves, we get the best results.
Subscribe now to receive our Newsletter, and learn more about our future events. Stay tuned for upcoming events in 2022.