Minority Legislative Breakfast
Our biggest advocacy event.
Every year in December, the Hispanic Chamber of Commerce Montgomery County (HCCMC), the African American Chamber of Commerce of Montgomery County, and  the Asian American Political Alliance get together to host the annual Minority Legislative Breakfast (MLB). This event fosters a space to discuss legislative issues that have an impact on the minority business community of Montgomery County in Maryland, and to develop a common agenda presented as our legislative priorities.
The annual Minority Legislative Breakfast is our biggest advocacy event. HCCMC also hosts a series of online and onsite events throughout the year to follow up on the priorities discussed, and to further expand our advocacy efforts with our elected leaders. Click on the link below to visit the official website of the event.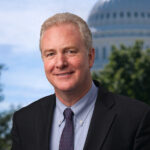 Chris Van Hollen
U.S. Senator
(D-MD)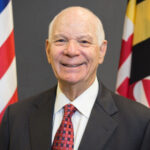 Ben Cardin
U.S. Senator
(D-MD)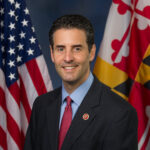 John Sarbanes
U.S. Representative
(D-MD 3rd district)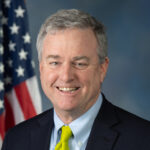 David Trone
U.S. Representative
(D-MD 6th district)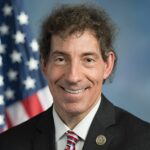 Jamie Raskin
U.S. Representative
(D-MD 8th district)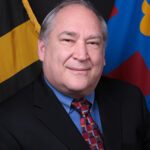 Marc Elrich
Montgomery County Executive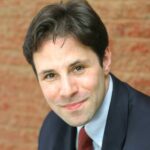 Craig J. Zucker
Maryland State Senator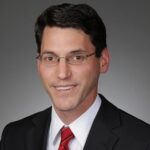 Mark A. Korman
Maryland House of Delegates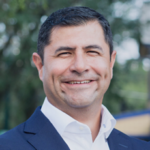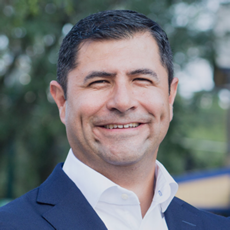 Gabe Albornoz
President
Montgomery county council
Hispanic Chamber of Commerce Montgomery County
The Hispanic Chamber of Commerce of Montgomery County (HCCMC) was founded in November 1998 to serve the needs of the Hispanic business community in Montgomery County. HCCMC advocates for small businesses, provides assistance through education, facilitates partnerships, seeks ways to ease regulatory, financial and cultural barriers to business growth, and makes evident the contribution of Hispanic owned businesses to the well-being of the County. HCCMC develops and supports Hispanic youth programs and scholarship drives to ensure that a new generation of professionals, artists, and entrepreneurs can continue a legacy of positive contributions to our society.

Contact Information
Phone: (301) 332-2686
E-mail: info@hccmc.org
Address: 10400 Connecticut Ave. | Suite 308 | Kensington, MD | 20895
African American Chamber of Commerce of Montgomery County
The African American Chamber of Commerce (AACC) of Montgomery County is a non-profit organization founded in 1996 to support and unify African American businesses in Montgomery County. The founders of AACC recognized the need for an organization specifically focused on increasing the number and strength of African American businesses. While economic development has continued to proliferate throughout most segments of the County, the African American business community has not progressed at the same rate. AACC's goals include enhancing the positive presence and visibility of African American businesses, conducting regular educational seminars, and serving as an information clearinghouse. AACC promotes networking, mentoring and lobbying for the benefits of African American businesses.

Contact Information
Phone: (301) 428-9715
Address: P. O. Box 2206 | Montgomery Village, MD | 20886
Asian American Political Alliance
The Asian American Political Alliance (AAPA) is a non-partisan, non-profit, political and educational organization, founded in early 1999 by a group of Asian American leaders in Montgomery County, Maryland, to increase the visibility and opportunities for Asian Americans. AAPA seeks to unite the diverse Asian American community, address common issues, enhance civic participation and develop grassroots leadership.

Contact Information
Phone: (301) 983-2514
Address: 11213 Blackhorse Court | Potomac, MD | 20854