Hispanic Leadership Awards Gala
A recognition of inspiring leaders. Our main fundraiser event to support internships and scholarships. A celebration of Hispanic culture and heritage.
Recognize Hispanic Leadership
The Hispanic Leadership Awards Gala is a celebration of inspiring leaders who have positively impacted our community in Montgomery County. Every year, we recognize public and business leaders who have left a long-lasting impact with their work. We honor leaders in several categories, including Latinos in Business, Public Service, and Professionals, as well as Grassroots Latino Leaders.
Support Minority Youth in Montgomery County
The Hispanic Leadership Awards Gala is a powerful fundraising platform that fuels the Hispanic Business Foundation's (HBF) mission to equip minority youth with scholarships and internships, making a real difference and shaping a brighter future for generations to come!
Celebrate Hispanic Heritage Culture
The Gala is an incredible opportunity to celebrate and immerse yourself in the vibrant and rich cultural heritage of the Hispanic culture. It's a time to recognize the impact that Hispanic leaders and innovators have had on society and to encourage the next generation to continue their legacy.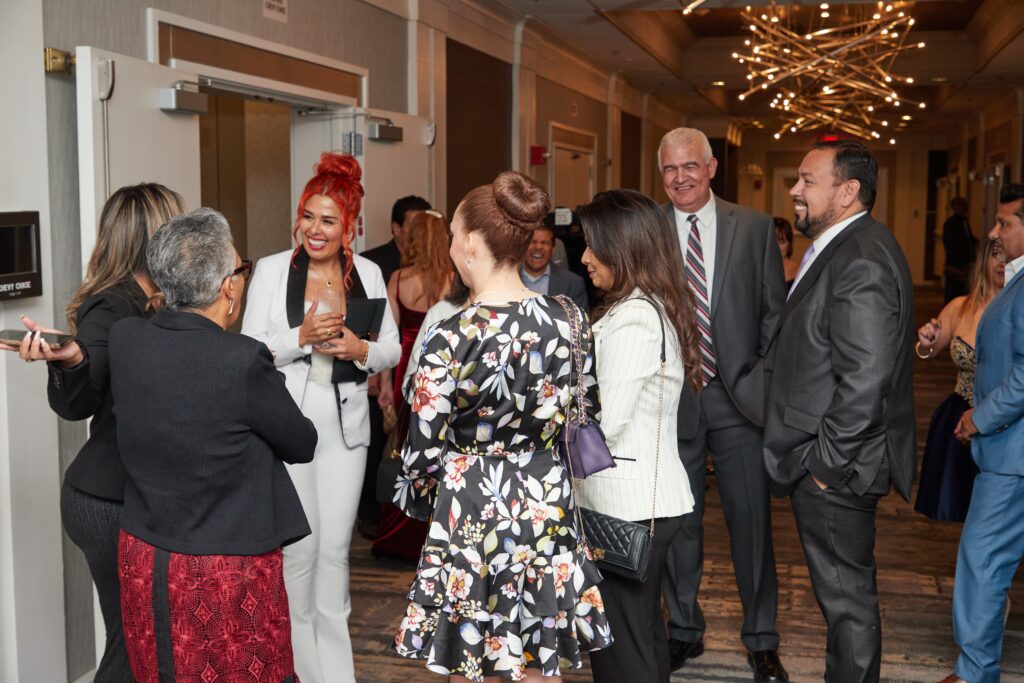 Join the Hispanic Leadership Awards Gala!
Join us as we celebrate our 25th anniversary with our largest fundraiser event of the year! Make a difference in the lives of students through the Hispanic Business Foundation's scholarships and internship programs. 
Come together for an unforgettable evening of giving and support. Your organization can make a significant impact through various participation opportunities available at this unique event. Let's inspire the upcoming generation and make their future brighter. Join us in making a positive change today!
Price goes up to $5,000 after Sept. 1st
Price goes up to $4,000 after Sept. 1st
Price goes up to $3,000 after Sept. 1st
Price goes up to $2,000 after Sept. 1st
Price goes up to $250 after Sept. 1st