Become an HCCMC
Member Today!
Whether your organization is private or public, for-profit or non-profit, large or small, an HCCMC membership provides tremendous opportunities to network with other stakeholders in the Montgomery County marketplace, fostering partnerships among minority businesses and providing a unified voice to advocate for Hispanic business interests.
HCCMC has been instrumental in fostering the development of Café Medrano by allowing us to be part of the Small Business Incubator program. The Chamber gave us managerial assistance and helped us trademark our name and logo with the United States Patent and Trademark Office (USPTO).
It Pays to Be an HCCMC Member!
HCCMC connects you to a network of talented people, business owners, and independent professionals. Membership also gives you access to exclusive events and resources.  We strive to connect with all Montgomery County organizations and individuals invested in the Hispanic business community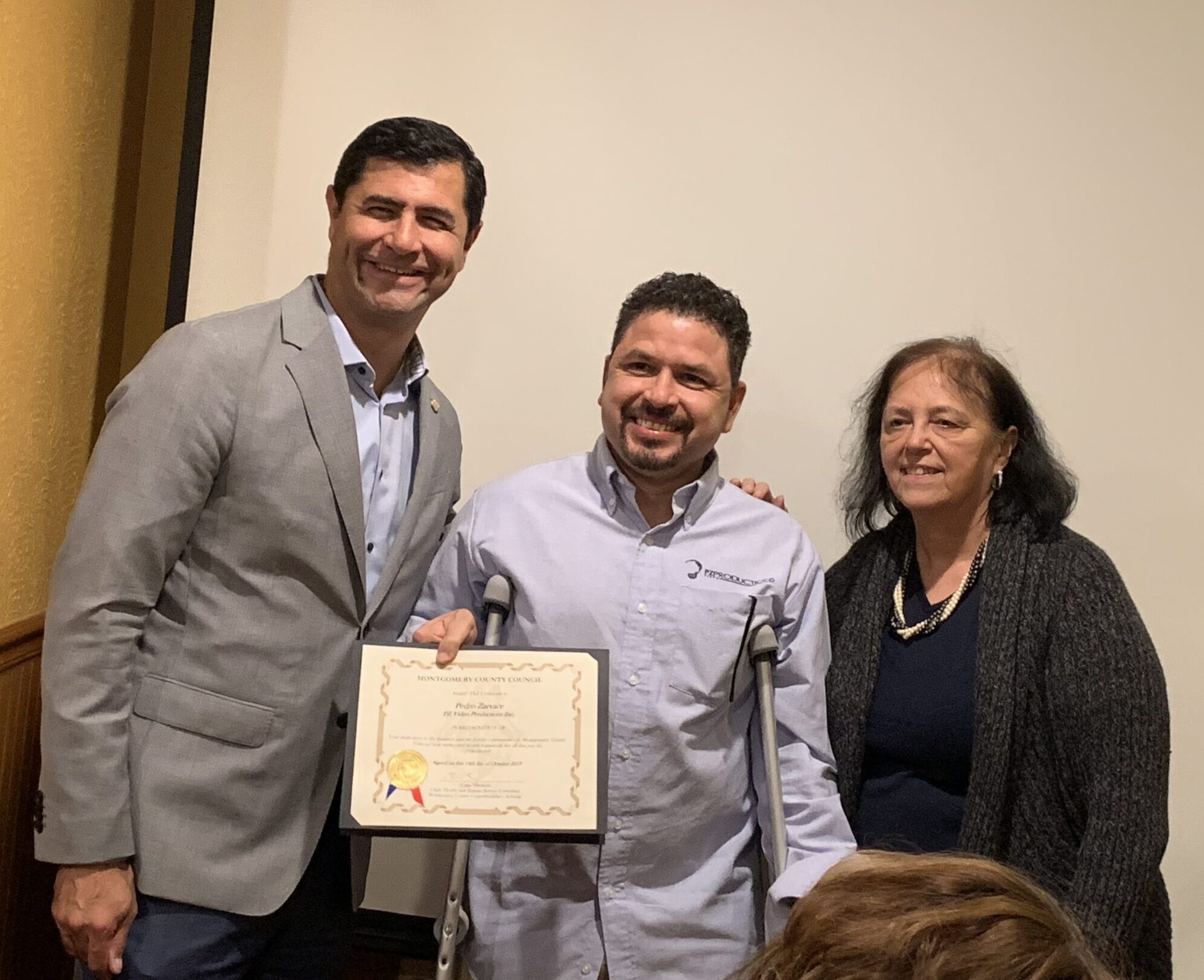 From left to right: Councilmember Gabe Albornoz, Pedro Zavarce, Founder of PZ Video Productions Inc., Carmen Larsen, President of HCCMC